---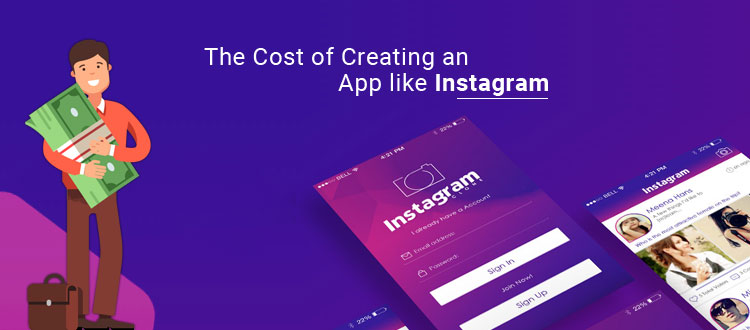 With literally thousands of applications on the market every single day, the competition is fierce. We read different success sagas about applications daily. But some applications are not fortunate enough to witness the success.
With apps like Instagram and Uber, the peak positions in the app market are gone. However, there is still scope for the newest app developers.
This article sheds light into an important question and that is how to create an app like Instagram. The world is not a stranger to the app success.
So, there is no doubt that developers would want to create an app that is similar to Instagram. However, the cost of creating an Instagram clone is still unknown.
Well, we have a solution for that. Let us see how much does it actually cost in order to build a platform like Instagram.
The Platform Of Instagram: Going Strong
When it comes to Instagram, people go crazy. It is one of the personal favorites of so many people. But what is so special about Instagram that makes it so popular?
Well, the Instagram platform allows people to post videos and pictures. You will also be able to create stories with Instagram.
However, the design and the UI of the app is what makes it so popular. Most people are active users of the platform. Instagram is certainly enjoying the success. You can do it as well if you know the process of creating an Instagram clone.
Originally published at THE NINEHERTZ BLOG on February 04, 2019.