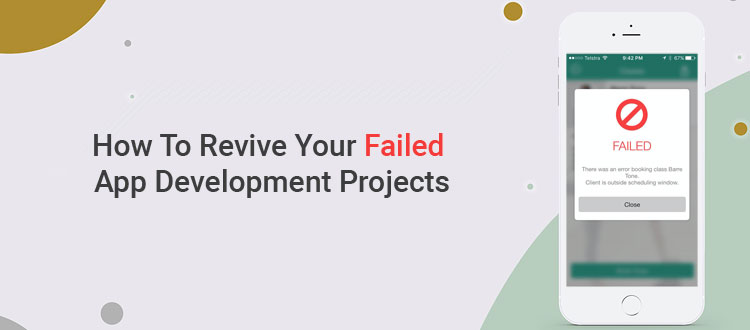 It happens many times that the app projects fail to convey the results that they should. The dilemma doesn't lie on the app, but the processes used by the mobile apps company. There is no doubt about the fact that building mobile apps consists of a lot of procedures. The slightest mistake in any one of these can cause catastrophic results. But how can one avoid these mistakes?
Following is a survey constructed by IDG named Top CIO Challenges that Contribute to Enterprise Application Failure which provides us with some answers to why mobile apps fail.
Why Do Mobile Apps Fail?
The above-mentioned survey clearly asserts that mobile apps take a very high position in the to-do lists of enterprises. 60% of the total executives suggested that the app usability is the key for the app success. Also, 42% of the people had to say that user experience held a very important role too. These are some of the major contributors to the app success.
Just accomplishing the objective of building an application is not enough for a mobile apps company. Ease of use and user experience is essential for success.
Originally Published at THE NINEHERTZ BLOG on January 18, 2019.