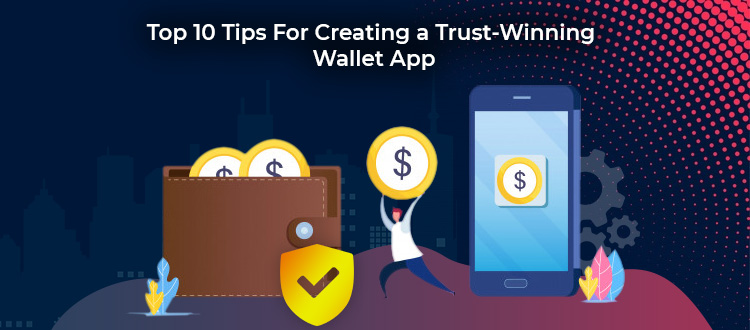 The economy of many countries is now changing from a cash-based system to digital wallet. With the advent of blockchain wallet app development, the scenario is now changing for the better. Getting access to a digital e wallet app is now easier than ever. The emerging market is very dynamic and is opening up opportunities for the bitcoin wallet app development. There are lots of challenges, mostly in terms of security. However, a lot of users are still afraid to use digital wallet technologies.
Most people back out because they are afraid that private data might be stolen and this is why the development of apps should be done in a way so as to make them feel secure. You could earn the trust of your customers by creating a e wallet app for them that would make them feel secure and safe.
The following are some of the tips you can use for a blockchain wallet app development. 1. Nothing can be as important as transparency
The customers would be drawn if the wallet is transparent. It means it is easy to see what is going on and the customers stay informed. After all, everyone is cautious about their money, and if they are trusting you with it, you should be careful in handling it. The need for transparency in the business is indeed very high. The customers must be able to understand the process and adapt to it easily.
Originally published at THE NINEHERTZ BLOG on February 13, 2019.