---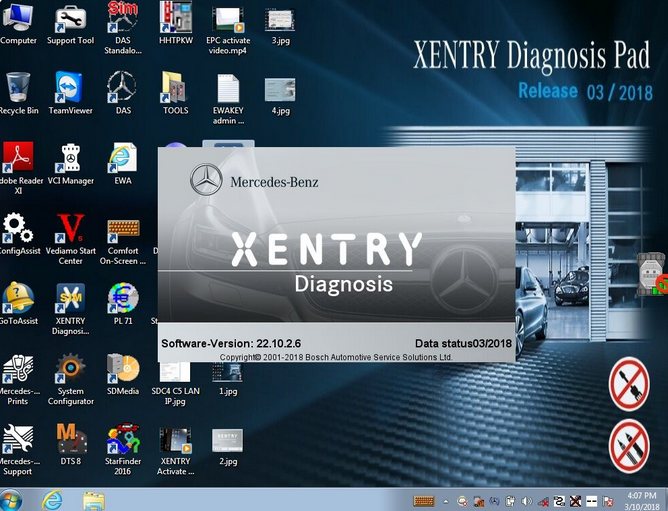 What is the AVDI recognized by Xentry?
Xentry Passthru is different from from regular Xentry openshell. Xentry passthru does not use SDconnect toolkit. When you launch the program it will give you a dropdown where you can choose which J2534 device (can be found at http://www.obd2tool.com/) you want to use.
How to use Xentry Passthru?
If you got the Xentry Passthru installed, there is a tool which will do the dirty work for you.
Normally it is not linked or doesnt have desktop shortcut but resides (at least in my installation) under
C:Program Files (x86)Mercedes-BenzntryinSelectPTDevice
IF you have installed your passthru (would that be AVDI or anything else) with correct drivers, registry entries etc it will just present you with list of options and you select your VCI from dropdown list.
Heard good things about fvdi abrites commander J2534 compatibility (real thing, don't know about clones) so it shouldn't be a big deal. Recently i have tried to use BOSCH KTS560 as passthru and it works perfectly okay.
For curiosity, i did also test the 20-euro MiniVCI that gets normally bundled with Toyota techstream packages. to my surprise it also works albeit slow and sometimes freezes the application. This one can be actually made to work even with old DAS like 2009, 2012….it's just matter of proper settings in cal.ini and slave.ini